Mancaversa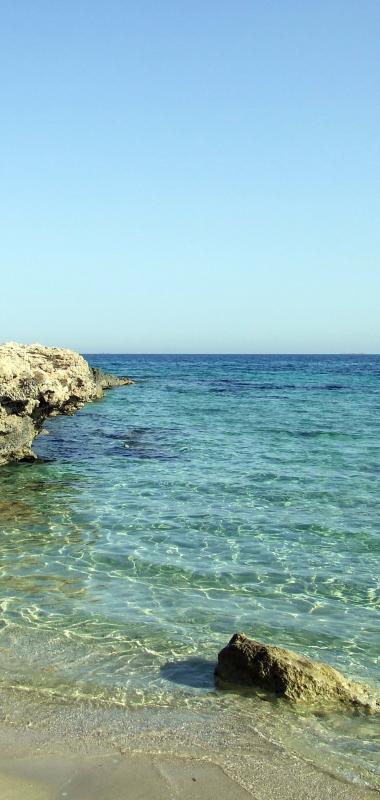 A few fishermen's houses built around a beach on the left side ("a manca" in ancient italian) of Gallipoli: that's the origin of this beatiful village, Mancaversa.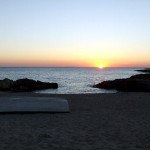 Famous during the 19th century because of its sponges and its rich and transparent salty sea, Mancaversa is the cosy "marina" of Taviano nowadays, a lovely summer resort (and beautiful during other seasons also, as the few residents know) ideal for a for a relaxing and funny holiday between its white houses and its beloved mediterranean gardens.
Contiguous to the regional environmental park of "Sant'Andrea e litorale di Punta Pizzo", Mancaversa is in a unique position: sandy and pebbly beaches within the range of a walk, the scent of rosemary and myrtle fill the air at every gust together with brackishness of the sea and the fragrance of thyme. Bushes of caper and prickly pear plants paint the panorama with their colours.
A small market takes place on the promenade wednesday nights in the summer, theater, open-air cinema, festivals and the peculiar sound of pizzica will be always a choice for an unforgettable night here.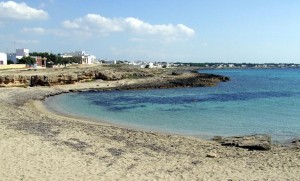 Children play in the streets here and everyone can have a tasty pasticciotto or a spumone on the promenade!
The renowned hospitality of Salento's people is famous and it's a guarantee of an excellent holiday!
To reach Mancaversa by car coming from Lecce head for Gallipoli-S. Maria di Leuca and follow signs for "Uscita MANCAVERSA"
For info on public transport and roads visit Salento in treno e bus.